We Now offer FM conversions . We can install modern high quality FM stereo into your vintage radio.
45 Watts per channel . You have the option of having 1,2,3,or 4 speakers (up to 180 watts total !)RCA Jacks
are installed as well, at no extra charge , if you so desire . You can run your CD player, or use a simple adapter cord and
plug in your mp3 / ipod, etc. We do this conversion for $ 469 in most cases, plus shipping, (call or e-mail to confirm your specific radio can be converted)
All your original electronics and boards will be removed , and a new, modern high quality board will be installed.
You will have AM as well as FM . This is a serious procedure and will drastically alter the value of any super rare and high
dollar radios , so be 100 % certain this conversion is right for you . Your radio will remain all original in appearance on the outside.
We also do a full cosmetic clean up of the exterior of your radio during this conversion.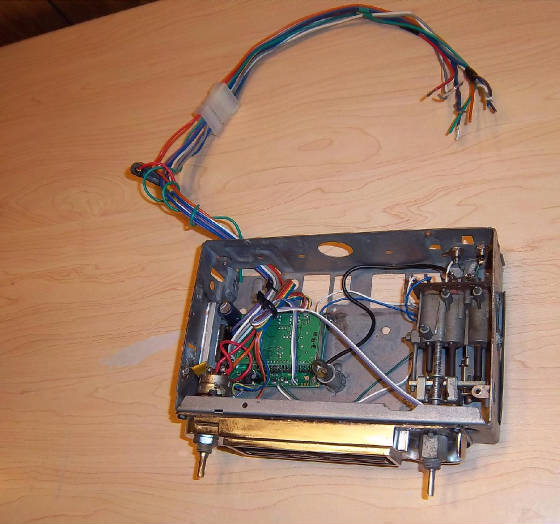 RCA jacks installed , generally on the back of the radio case, will allow you to run your CD player .
A simple adapter with RCA jacks on one end and small diameter jack on the other end ,will allow you to run your mp3/ipod .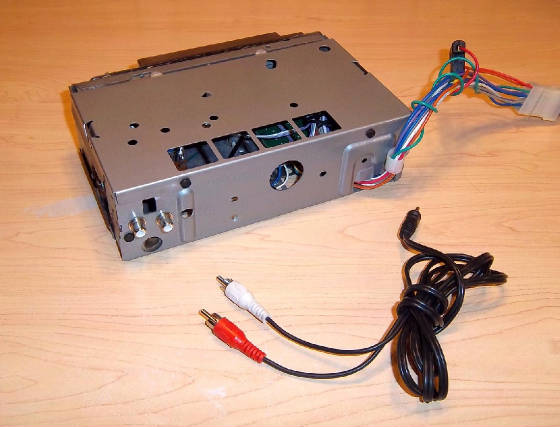 Below you will see more examples of our FM conversions .
A 1968-1969 B body is shown and below that is a 1970 B body as well as
a 1967GTX . Exterior of the radio remains 100% factory original with no visable
modifications . We can convert most any 66-74 Mopar radio , as well as
most GM and Ford radios as well.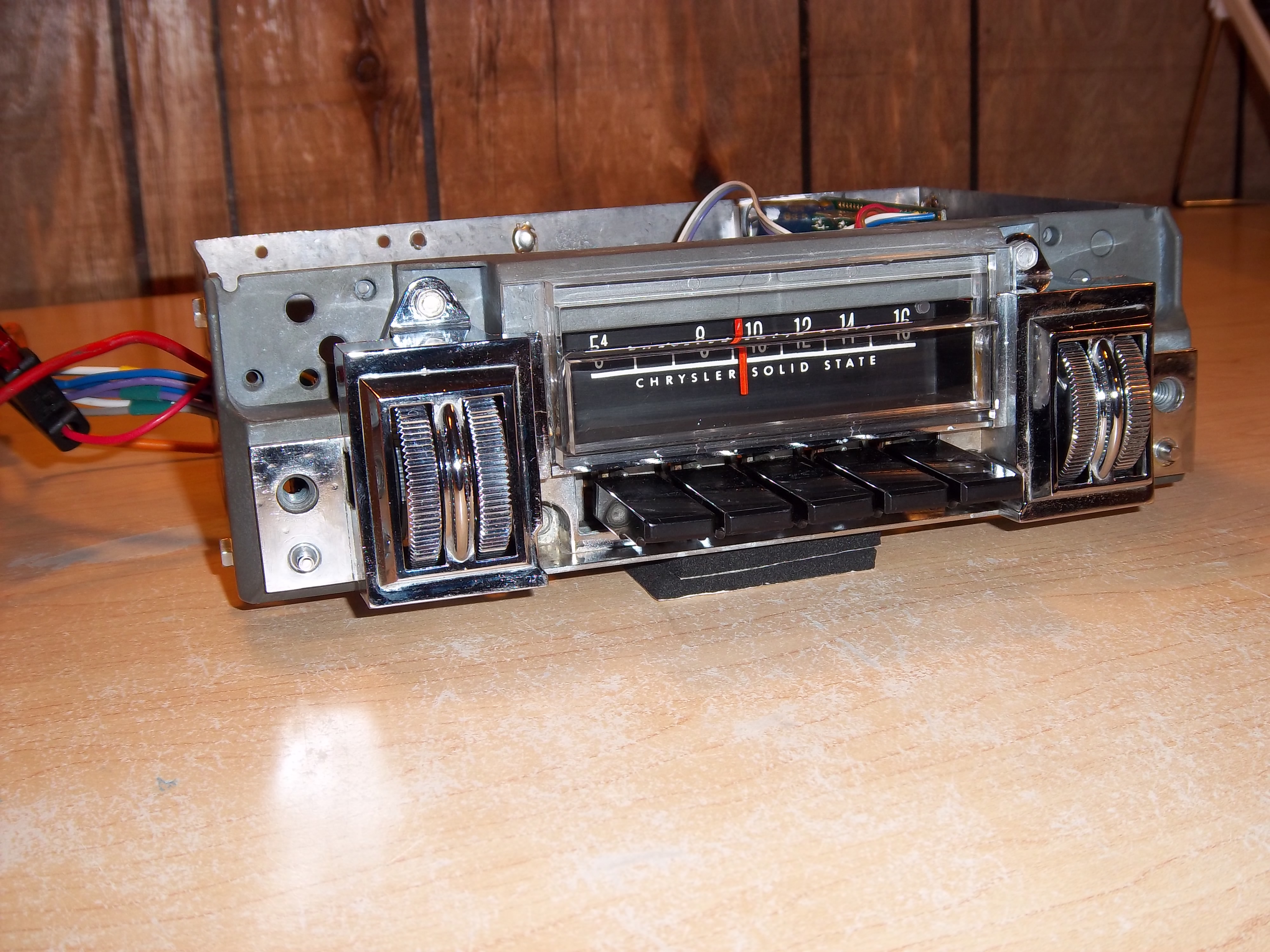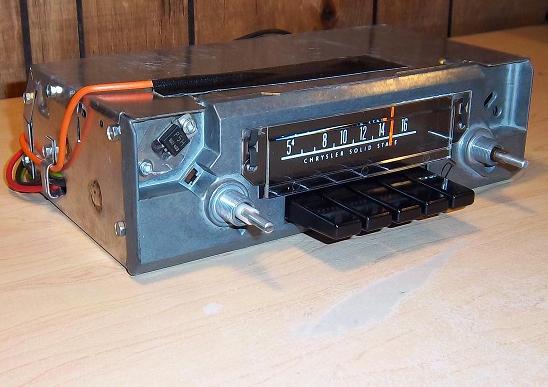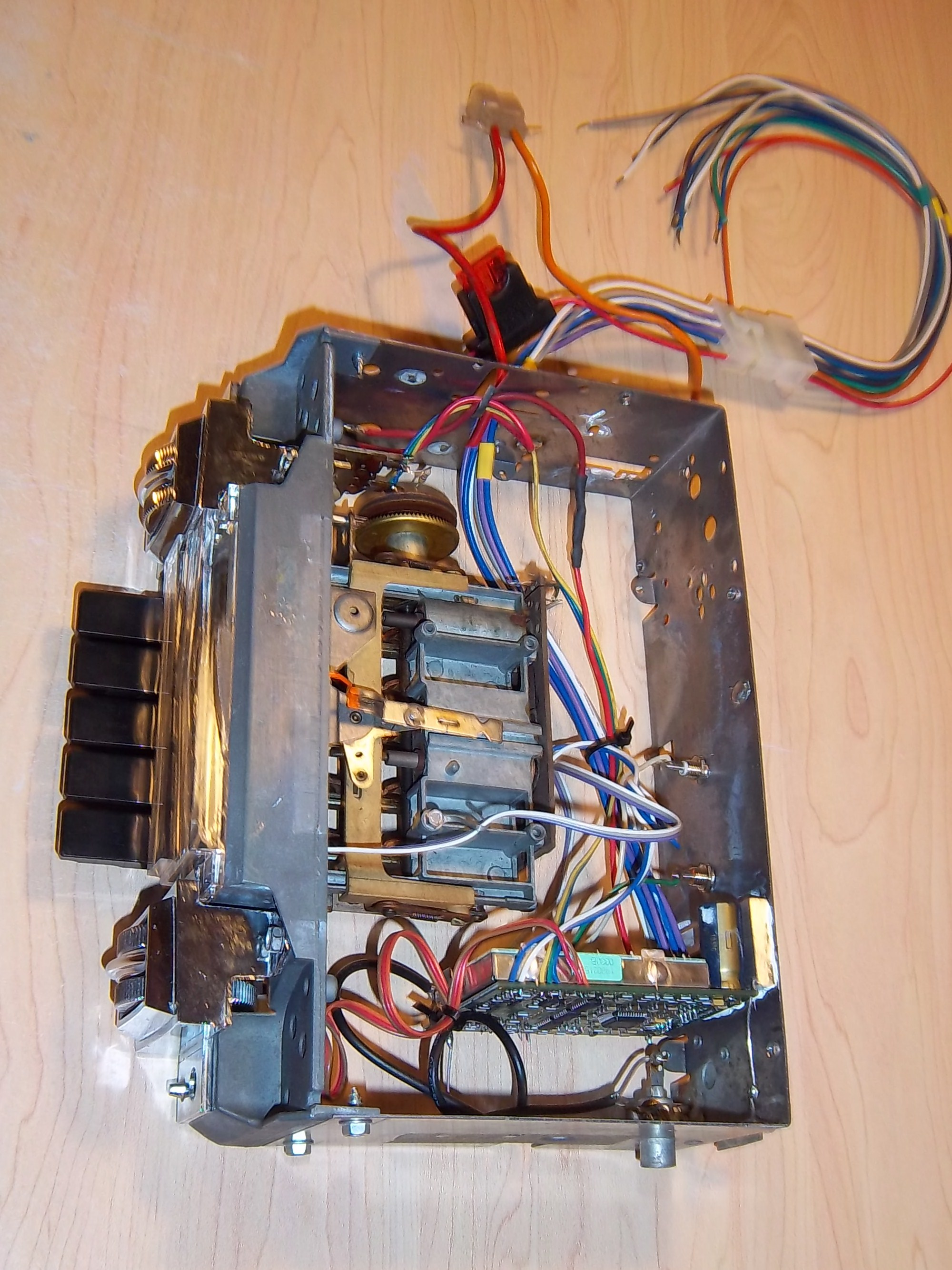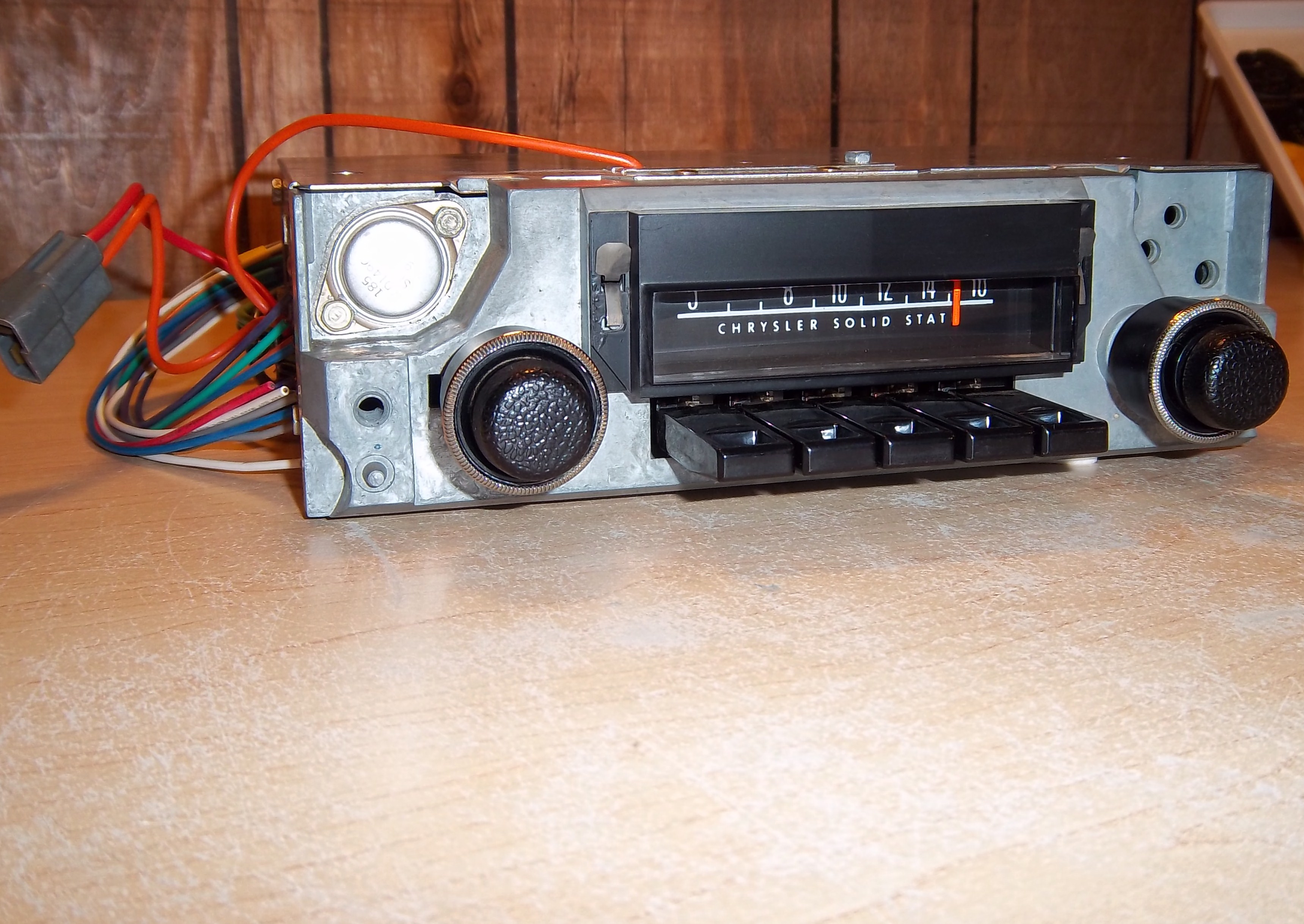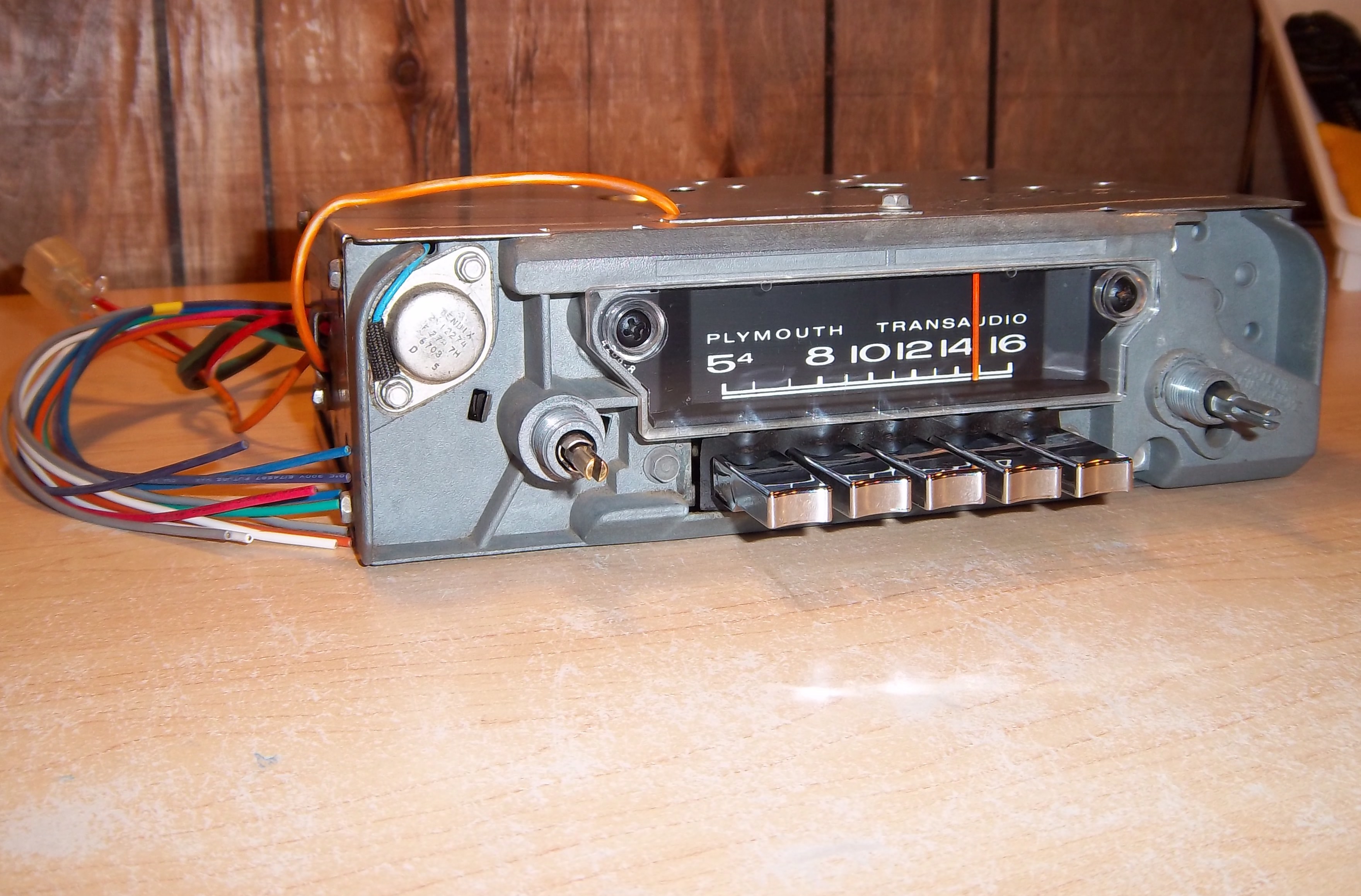 For those who wish to keep their original radios intact , but have a need for more music options ,
we still offer the simple MP3 / IPOD jack installation for your 60's-70's
radio. This jack allows you to run MP3 players, IPODs, compact CD players, FM tuners, etc. Anything that has a headphone jack
can now be played right through your original radio, even if you just have a stock AM . No modifications to the appearance of
your radio. This is a pretty simple installation and keeps your radio pretty much all stock on the inside.
Below are a few examples .We route a cable through the case (using a factory hole) and mount
the jack in a small box that can be located anywhere you wish.
You can mount it under the dash, in the glove box, inside your console, or where ever you wish. Now you can listen to anything you want, and still have your radio look 100 %
original .We can ad one to your radio
for only $ 79 .

| | |
| --- | --- |
| This is a 1970 E body Barracuda Challenger AM with MP3 Ipod jack | |
| And here we have a 71-74 B body AM with MP3 / Ipod jack | |
And this is a 70-76 Mopar A body Dart Demon Duster AM with MP3 / Ipod jack